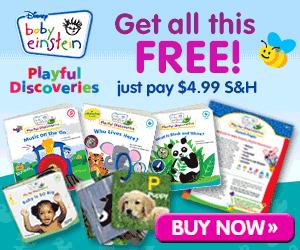 This one ends soon so order while you can.
Get a free Baby Einstein Discovery Kit. The welcome package includes 3 board books, 1 plush book, a set of discovery cards, and an informative parent guide. Shipping is only $4.99.
Click here to sign up. This offer runs through August 8th.