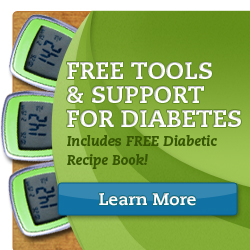 These offers always seem to be popular. There are a lot of people who, unfortunately, have diabetes or know someone who does. I try to share these type of freebies as often as I can.
Join to receive a free Diabetic Recipe Book. Once you register you may also receive a free diabetic testing meter and supplies.
After you fill out the page if you aren't interested in the other offers you can skip.