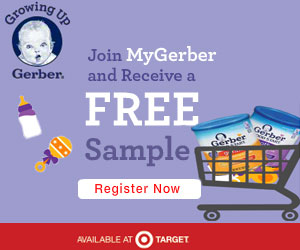 Sign up and receive a free sample kit from Gerber. The kit includes:
Gerber Good Start Gentle powder formula 12.7 oz
Gerber Good Start Soothe powder formula 12.4 oz
Educational materials including a $5.00 coupon for Gerber Good Start Formula
Total Value $34.28!
Formula sample estimated to ship 4-6 weeks from registration.