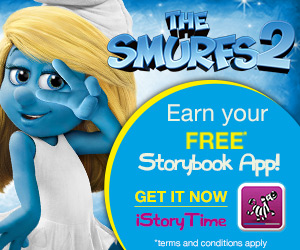 iStoryTime is an app you can read digital storybooks on. Right now they are offering one completely free!
Get a free Shrek 4 storybook. Go here and create an account. After you create an account you will get a promo code valid for a free download.
The banner above shows Smurfs, but it is for Shrek 4!