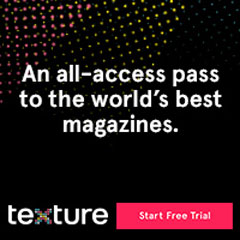 If you like reading different magazines this is a great service for you.
Get a 14 day free trial to Texture. Sign up here and you can start your 14 day free trial and read your favorite magazines anytime and anywhere.
Texture gives you access to over 135 magazines. You can cancel your account anytime.