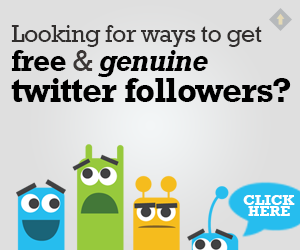 I have been promoting some sites lately like Sverve where you can get paid to tweet. For some campaigns you need followers.
Sign up to TraffUp for free twitter followers, RT's, FB likes, and website visits.
After you sign up just earn points by following users etc. Then you can spend points to get followers.
With very little time spent on the site I've already gained over 500 followers.