Here is a list of current instant win games. If you see any that are over, or know of any more, please let us know!
These are all free to play games, and some of our members have won some amazing prizes!
Featured Games and Sweeps
Upload a Selfie and create a trip to be entered in the Selfie-ish Hobo Contest. Three couples win Flight Tickets to destination of choice.
Ends 4/30
How would you like to win a trip for 6 to a dream destination? Enter the AARP Family Fun Sweepstakes to learn how! Earn sweepstakes entries by coming back daily to learn about top family destinations with fun travel trivia and destination guides. Or, create your own vacation with the Trip Finder! Sweepstakes is open to ages 45 and up. Ends 8/31/14 at 11:59 P.M. ET. No purchase necessary. A purchase of any kind will not increase your chances of winning. To play and for Official Rules, including odds, and prize descriptions, click here. Void where prohibited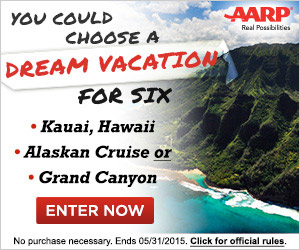 Take short style quiz on
JustFab
and sign up to get entered to
win a FREE pair of shoes
. Two lucky
new members
will win a shoe of their choice valued at $39.95.
iPhone 6 Giveaway – Not a lot of entries + you can refer friends and earn $ for doing so. It's a win win!
$500 Amazon Baby Registry Giveaway – Create an Amazon Baby Registry and add 10 items to be automatically entered each week
Join YouPet for the chance to win a $50 Petco Gift Card every week.
Instant Win Games and Sweepstakes
Kid Cuisine Home Movie Sweepstakes – Enter for a chance to win 1 of 3,500 FREE Vivatar DVR Cameras. Enter once per week
Ends 4/25
Pinkapalooza Ticket Grab Instant Win Game & Sweepstakes – Enter for a chance to instantly win one month Spotify subscription code, Free PINK panty up to $10.50 value with a PINK purchase, $10 off a PINK bra, $5 off a PINK Tee or Tank purchase, a free shipping code and more
Ends 4/30
Jack Daniels Pro DJ Headphones Giveaway – 500 Winners will receive a pair DJ Headphones valued at $160. Limit one entry per day. You can also enter by texting JDDJ to 68405.
Ends 4/30/15.
Popcorn Indiana Instant Win – 1,003 Winners. Win a Case Of Popcorn or Grand Prize Samsung Galaxy Tablets or Western Caribbean Cruise. Use code FC999999 daily to enter!
Ends 4/30/15
Free Cristina Pizza Peel Giveaway 1,500 total winners. Only one entry per person.
Ends 4/30/15
Maybelline Make Up Products Instant Win Game – 1,000 Winners plus one Grand Prize Trip to NYC.
Ends 5/1/15
Thomas English Muffins and Bagels Instant Win Game – (4,800 Winners) Win Free English Muffins or Bagels, Gift Certificates, Prize Packs Grand Prize Trip To Grand Canyon.
Ends 5/10/15
Hot Wheels Prize Pack Instant Win Game – 2,500 Winners. Click where it says "Don't have a code, find out how to get one here" or try using code JTHW2015
Ends 5/19/15
Sun-Maid Snack N Read Instant Win Game – Enter daily for a chance to instantly win one of 14,000 Children's Books including Goodnight Moon, The Grouchy Ladybug, or Paddington ($17.99 value) – there will be a total of 200 winners every day
Sears/KMart Free Points Credits Instant Win – 8,008 Winners. First make me your personal shopper then enter the game daily. You can win free points, gift cards, jewelry, tools, and even a car!
Ends 5/24/15
Subway Where Super Heroes Eat Instant Win Game – 300,000+ winners! Enter for a chance to win FREE movie tickets, Subway gift cards, Marvel Wallpapers and more! You can use the following codes to play:
52510723845
66510664409
52510734045
62510664045
52510664045
Ends 5/31
Purina Instant Win Game (4451 winners) – Enter daily for a chance to win free purina pet products.
Ends 6/1/15
M&Ms Movie Mania Instant Win Game – 100,000 Winners! Text the word Movie to 87654 for a chance to win movie tickets and e-movie cash.
Ends 6/15
Nuk Spin & Win (1000 winners!) – Enter daily for a chance to win Amex gift cards and NUK products
Ends 6/30
$20 Amazon.com Gift Card Instant Win Giveaway – 181 Winners. Grand Prize $50,000 Winner! Not a lot of winners for this one, but worth a shot.
Ends 6/30/15
Glad Trash Bags Instant Win Game – 100 daily chances to win instant prizes worth up to $500
Ends 6/30/15
Mio Festival Tour Instant Win Game – Enter for your chance to win one of 1,010 prizes including free Mio product coupons, $50 gift cards, $100 gift cards, and more.
Ends 9/20
Green Mountain The Perfect Cup Sweepstakes – Enter for a chance to win 1 of 78 Keurig K45 Elite Brewing System (one given away per week, $119.95 value!). There is also a daily prize of a sampler pack ($16 value)
Ends 9/26/15
Free Wacoal Bra Giveaway – 1,290 Winners Win a Free $48 Bra. 30 Winners per week. Limit one entry per day.
Ends 12/26/15
Twix Instant Win Game – 100,000 Win Free Twix, 400,000 Win Free MP3 Downloads. 1 Grand Prize $100,000 Winner. Limit 5 prizes per person. You can text COOKIE or CHOCOLATE to 87654 instead.
Ends 12/31/15
Ongoing Games
HOT TAMALES "Hot Slots" Spin & Win Game
This is an ongoing game that has no expiration at this time.
Unlimited entries in this ongoing promotion with no expiration date at this time.