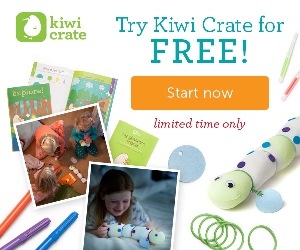 If you've wanted to try Kiwi Crate or My Glowworm Friend here is a good deal on it!
Try Kiwi Crate for free! Enjoy a free sample-size project of one of their most popular crates! Only $3.95 shipping. Create your very own snuggly glowworm friend that really glows! Name your friend and bring it on nighttime adventures.
You will be automatically enrolled in a Kiwi Crate monthly subscription and may cancel at anytime.