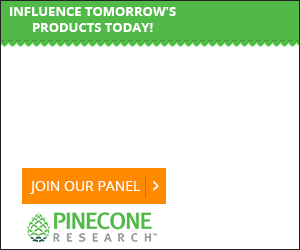 I just got an email that Pinecone is looking for new recruits again!
Join Pinecone Research to make money online taking surveys. I would not promote this if I haven't personally done this and been paid. This is THE best survey network to get in with, and their registration is limited.
They pay you $3-5 via Paypal for every survey you complete. Sometimes they even let you do in home testing which earns more money, plus a free product. I got to try a dish washing product that I ended up keeping for 1 month plus. Meaning I didn't pay anything for dishwasher liquid etc.