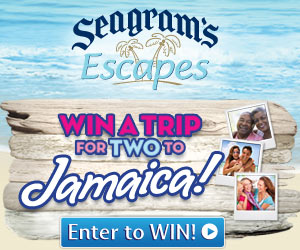 Seagrams is giving away a trip for 2 to Jamaica! Click here to enter.
It looks like there is only 398 entries so this one may be a great one to enter!
Upload a picture of someone who is "Jamaican You Happy". The picture must be of someone 21 years or older so remember that, no kids can be in your picture.