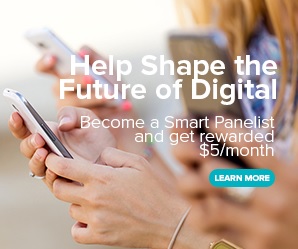 I love apps that will either pay you for using them or just installing them. I just found another one that will pay you $15!
Download Smart Panel on your mobile device and they will pay you $15 after two weeks. Just for installing they will give you $5 and after two weeks you will earn another $10.
In addition, you can earn quarterly loyalty bonuses: $5 after three months, $10 after six months, and $15 every three months after that. In this way you can earn a total of $110 in one year, $170 in 18 months, and $230 in two years.
You won't be able to cash out until you get the $15, but you can redeem your rewards via Paypal or an Amazon gift card.
Open to all females and males 18+ years of age